It all Rides on our BSL Tyres
Our BSL "Frontrunner" tyre is designed to be more resistant to the wear and tear that golf cart tyres endure. Our 18×8.5-8 6 ply tyres are the ideal solution for your fleet or private cart.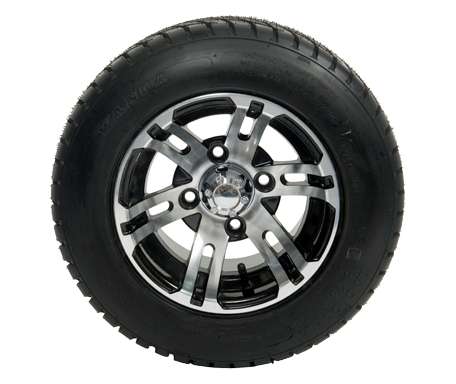 Our tyres are built to handle whatever a golf course can throw at them. Gravel, grass, dirt or the tarmac, our 6-ply tyres provide a smooth and safe ride whether you're on the golf course or driving around your estate.
Our tyres are made of materials that balance quality, affordability, and durability and are composed of:
Synthetic polymer-butadiene rubber

Styrene-butadiene rubber

9% natural rubber

Carbon black for additional UV protection

Antiozonants

Silica
As an additional safety measure and to guarantee the quality of your driving experience, our tyres come with a chambered side wall which offers additional protection from the hazards of driving a golf cart commercially or privately.
We trust in the quality of our products and offer a 1-year warranty on the wall of our tyres.*
*Conditions apply
Would you like to learn more about how we can improve your golf cart experience?
Get in touch with us today!